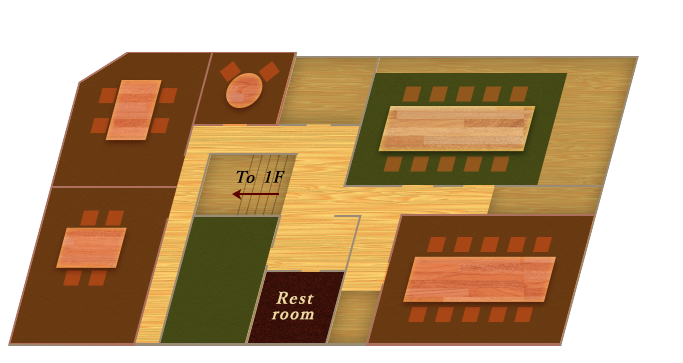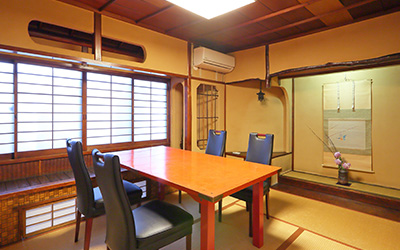 All seats on 2F of our restaurant are private room seats. Please use our private rooms on 2F for important occasions such as business meals. Our private rooms are also available for groups of two or more diners, making them ideal for anniversaries and other special occasions.
*A room charge equivalent to 15% of your total bill will be charged when using rooms on 2F.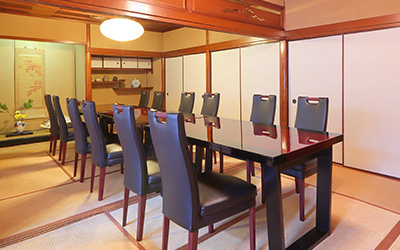 Our spacious private rooms allow you to fully experience the traditions that Edogiku has continued to preserve. Tables and chairs are also available in the tatami rooms, which you can use to relax in comfort.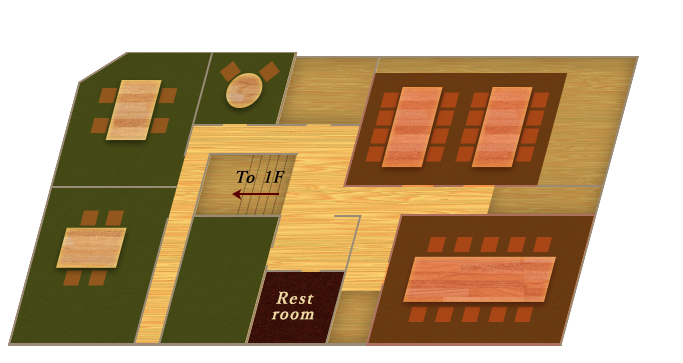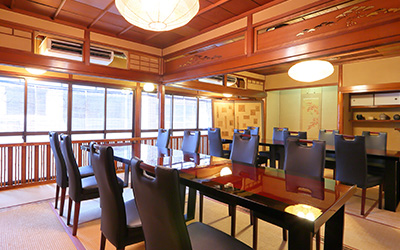 Edogiku is the perfect venue if you are looking to hold a reception for a group, regardless of its size. We can set up our restaurant in a wide range of different layouts by rearranging tables and using room partitions. Please consult with us when making your reservation.